November Classes & Events
---
You wont want to miss our 12 Days of Christmas Sale! One great sale every day November 1-12. Whether you're buying gifts or treating yourself we've got something special on sale you'll love!
November 1 : 20% OFF ALL Halloween
November 2 : 50% OFF ALL Houseplants
November 3 : 50% OFF Pumpkins & Fall Plants
November 4 : 75% OFF Sale Table
November 5 : 20% OFF Door Mats
November 6 : 50% OFF Spring Bulbs
November 7 : Purchase a houseplant and receive 40% OFF a POT
November 8 : 20% OFF ALL Silk
November 9 : 20% OFF ALL Ornaments
November 10 : 20% OFF Artificial Wreaths, Garlands & Swags
November 11 : 20% OFF Fall Dècor
November 12 : 10% OFF a $100 Gift Card
Join us for this annual tradition as four Bloomington-Normal Garden Centers invite you to One Fabulous Weekend, Bring your friends and family and share the spirit of the holiday season with us.
Visit all four garden centers where four winners will each receive $25 gift certificates from all of the participating garden centers. Receive a punch card at any participating garden center. Punch cards may be obtained beginning Friday November 11th and must be returned by close of events Sunday November 13th.
Event Hours: Friday : 5PM-8PM, Saturday 8AM-6PM, Sunday 9AM-5PM
Tour Destinations
1. Casey's Garden Shop 1605 N. Main Street, Bloomington (309) 828-1424
2. AB Hatchery & Garden Center 916 E Grove Street, Bloomington (309) 828-2722
3. Growing Grounds 1610 S Main St, Bloomington (309) 827-4343
4. Wendell Niepagen Greenhouses 2010 Fox Creek Rd, Bloomington (309) 828-4580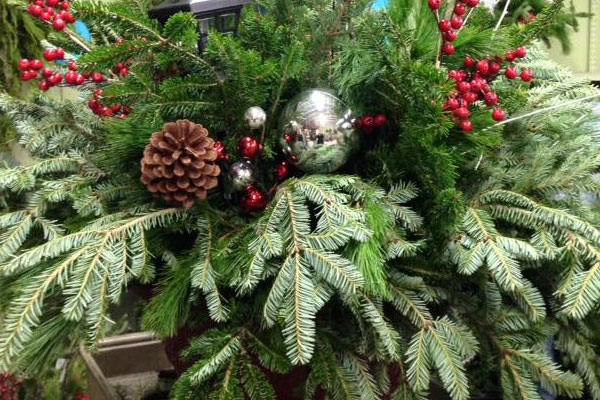 NOV
Winter Porch Pot Workshop
Come on in and learn how to create your very own Winter Greens Porch Pot with Kelsey. $40 class fee includes: Fraser fir and white pine greens, soil, and a 10" in diameter fiber pot (these are used as a drop-in to your current porch pot). Additional fancy greens and decorations can be purchased here or you can bring your own. Make sure to bring garden gloves and pruners if you have a pair! We will be in an unheated building so be sure to bundle up for the weather. Can't wait to see you there!
TUESDAY, NOVEMBER 15, 2022 AT 5 PM
WEDNESDAY, NOVEMBER 16, 2022 AT 5 PM
FRIDAY, NOVEMBER 18, 2022 AT 5 PM
SATURDAY, NOVEMBER 19, 2022 AT 5 PM
SUNDAY, NOVEMBER 20, 2022 AT 5 PM
MONDAY, NOVEMBER 21, 2022 AT 6 PM
TUESDAY, NOVEMBER 22, 2022 AT 6 PM
Contact Info
1505 N Main
Bloomington, IL 61701
Call us
(309) 828-1424