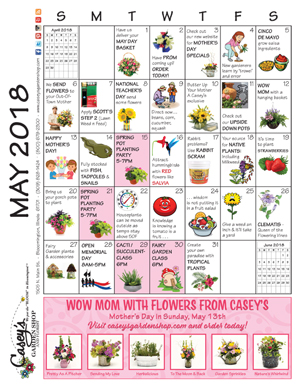 Take a look at some of the new Proven Winners® for 2018 (did you know Casey's staff are certified Proven Winners?) and check out our Mother's Day specials as well as our classes and workshops for May!
Download Calendar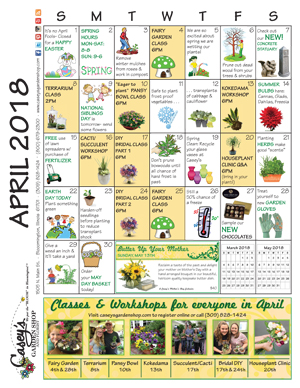 Easter is April 1 - no fooling! Sign up for one of our classes this month - Fairy Garden, Pansy Bowl, Kokedama, Cacti/Succulent, DIY Bridal flowera and Dan's Houseplant Clinic. Remember there's still a chance for a hard freeze thru the end of the month.
Download Calendar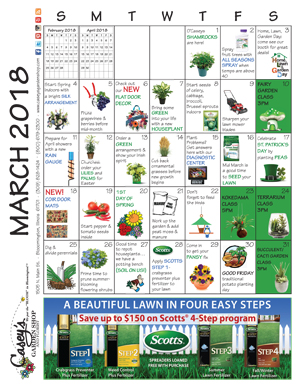 St. Patrick's Day is March 17 - stop in for an O'Casey's shamrock. Join us for Fairy Garden, Kokedama, Terrarium and Cacti/Succulent Garden Classes this month. Pansies arriving by March 23!
Download Calendar